Heavenly Latin America Hyojeong CheonBo Ecuador Special Event
2019-07-30
본문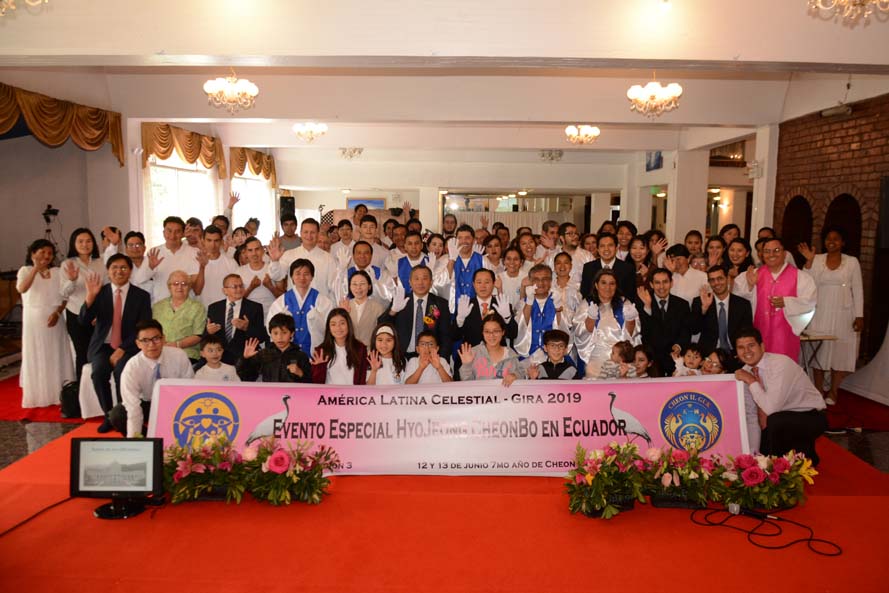 (→More Photos)
On July 13–14, the Heavenly Latin America Branch Training Center held a Hyojeong CheonBo Special Event in Quito, Ecuador. A total of 123 members attended this event.
On the first day, there was an opening remarks, and the other programs followed: Opening Ceremony, CheonBo Special Lecture 1, Chanyang Yeoksa, CheonBo Special Lecture 2, and Unison Prayer.
On the second day, an Ancestor Liberation Ceremony was held, along with Spirit World and Physical World Matching Workshop. And a Hyojeong Offering Ceremony, Ancestor Blessing Ceremony and Spirit World and Physical World Blessing Ceremony were held. Lastly a celebration party was held to finalize the event amid loud cheers and applause from the participants.
We would like to introduce some of the testimonies of the participants who experienced grace.
​
*Testimony: Heavenly Latin America Hyojeong CheonBo Ecuador Special Event: Spirits said, "We go to attend the workshop in the spirit world"