Heavenly Asia Pacific Branch: Hyojeong CheonBo Cambodia 2-day Workshop
2019-07-30
본문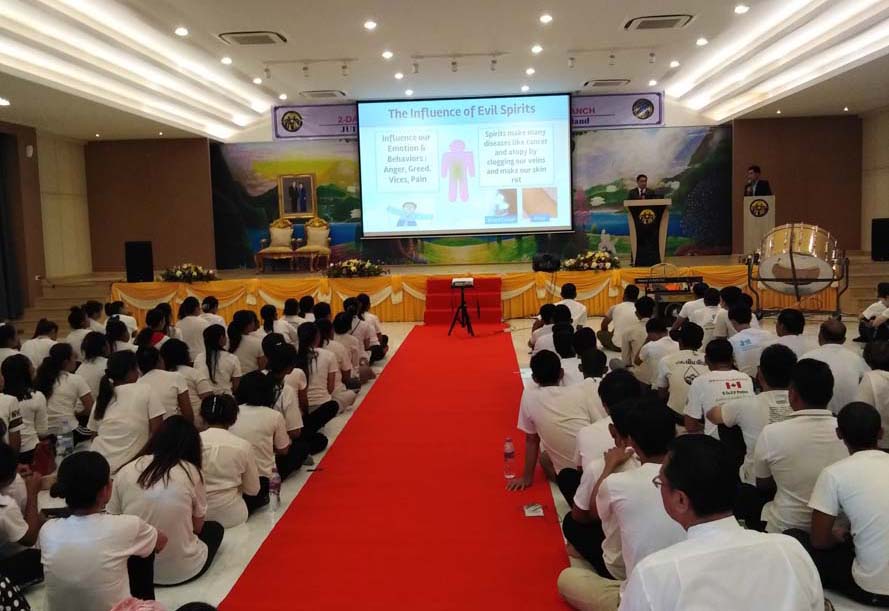 (→More Photos)
On July 17-18, 2019, Heavenly Asia Pacific Branch Hyojeong CheonBo Cambodia 2-day Workshop was held at the Pak-chong Training Center in Thailand with 133 participants.
Originally, there was a plan to hold a Hyojeong CheonBo Special Event in Cambodia in July, but it was cancelled because of the Oceania Leaders' Meeting in Australia, the Oceania Regional Leaders' Meeting and other preparations and schedule conflicts due to the Oceania CheonBo events. However, because there were so many Cambodian members who wanted to attend, a Hyojeong CheonBo Cambodia 2-day workshop was finally held in Thailand, and many members from Cambodia travelled by van to Thailand to participate in the workshop.
The programs were as follows: orientation, opening ceremony, chanyang, CheonBo Lecture Ⅰ, Ⅱ and Tree of Love prayer (first day); Ancestor Liberation Ceremony, Spirit World and Physical World Matching Ceremony, Hyojeong Offering Ceremony, Ancestor Blessing Ceremony and Spirit World and Physical World Blessing Ceremonies (second day).