*Great Works: Special Prayer Gathering for Blessing the 2nd Generation Child who Reached their Marriage Age
2019-08-25
본문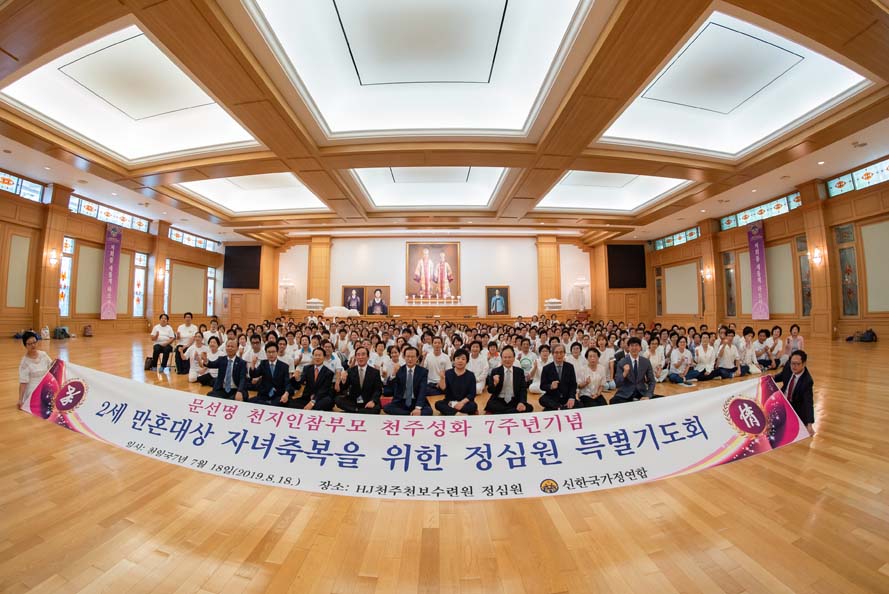 (→More Photos)
At 2:30 p.m. on the third day (Aug. 18) of the Great Works, the Special Prayer Gathering for Blessing the 2nd Generation Child who Reached their Marriage Age was held at Jeongshim Won prayer hall with around 200 participants.
President Gi-seong Lee gave a message :
"If you pray very hard with a heart of gratitude, there are a number of ways that Heavenly Parent can respond, such as giving you an inspiration or revelation through a dream. If you want to feel True Father's wavelength and resonate with him, you must reach a state where you completely empty yourself and repent. If you are looking for a Blessing partner, you should search for a person who knows the hearts of Heavenly Parent and True Parents; and an even greater blessing will come to you if you have the mindset to find a humble partner who has been working hard and has built up a great deal of merit while pursuing God's will."