Japan Special Region 6 Taiwan Tour: Hyojeong Culture and True Love Family Blessing Festival in Taiwan
2019-11-01
본문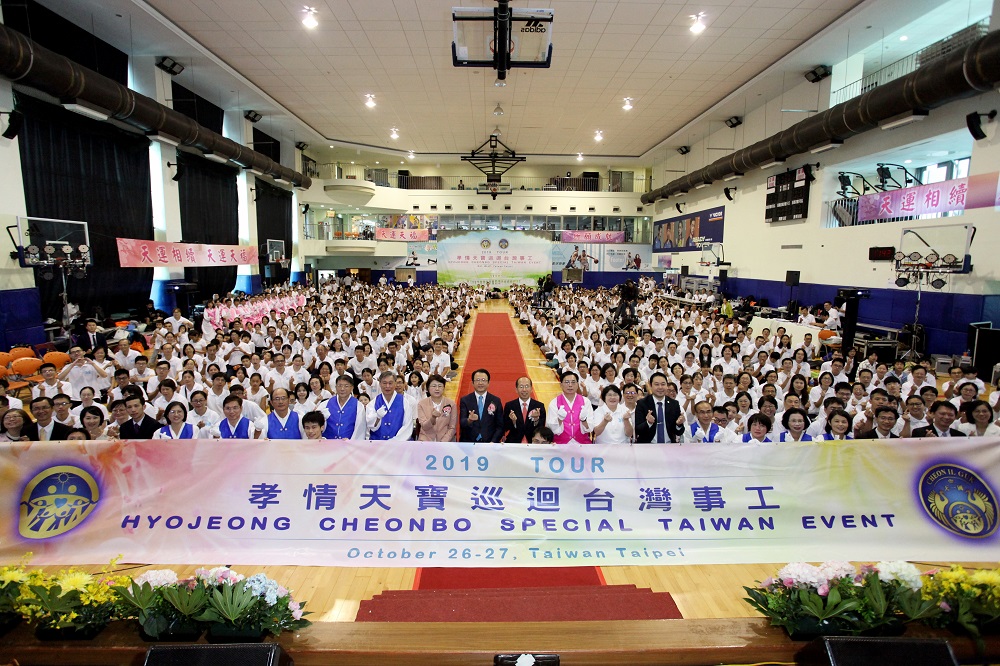 A Hyojeong Culture and True Love Family Blessing Festival was held in Taipei City, Taiwan, with 1,519 people attending on October 26 and 27.
HJ Heaven and Earth CheonBo Training Center executives and staff led the festival. Japanese Workshop Department Director Beom-seok Lee, International Workshop Team Leader Ryuichi Kishimoto, Japanese Workshop Team Lecturer Takemori Fukatsu, and International Workshop Team staff Christine Wong were dispatched in advance to Taipei City to prepare for the festival on October 24.
The programs were as follows: orientation, opening ceremony, CheonBo Special Lecture given by Director Beom-seok Lee, and Chanyang Yeoksa (first day);
Ancestor Liberation Ceremony, Spirit World and Physical World Matching Workshop, Hyojeong Offering Ceremony, Ancestor Blessing Ceremony and Spirit World and Physical World Blessing Ceremony and celebration party was held. Lastly there was an explanation to start a Spirit World Physical World Family. (second day).