Cheon Il Guk One Heart Music Festival
2020-02-17
본문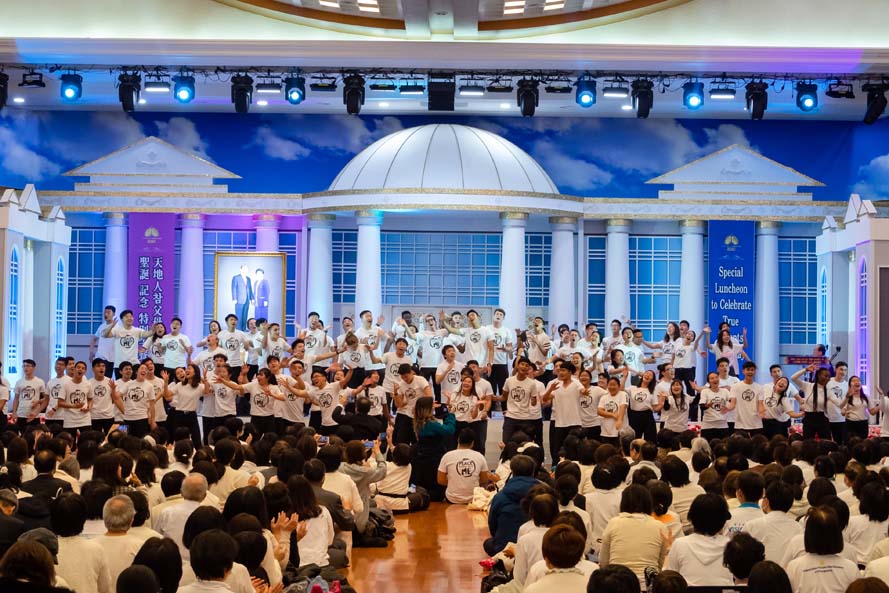 The Cheon Il Guk One Heart Music Festival was held on Feb. 7 to commemorate True Parents' Centenary and 60th Holy Wedding Anniversary at the main hall of the Cheonseong Wanglim Palace.
120 youths from Heavenly USA put on an exciting performance, and a church singer, Miho Yoshida (She is originally from Japan but now attending Korean Church), sang songs that True Parents love to start the event. It continued with representatives from Heavenly Korea's 5 Sub-regions, and representatives from Heavenly Japan and GPA from Heavenly USA. All together 12 teams gave powerful performances.
On that day, the participants, all the blessed families, united, in line with the festival's theme, "One in heart." With Hyojeong, they sang praises of True Parents, pledging to spread the culture of heart and hyojeong throughout their local communities.