본문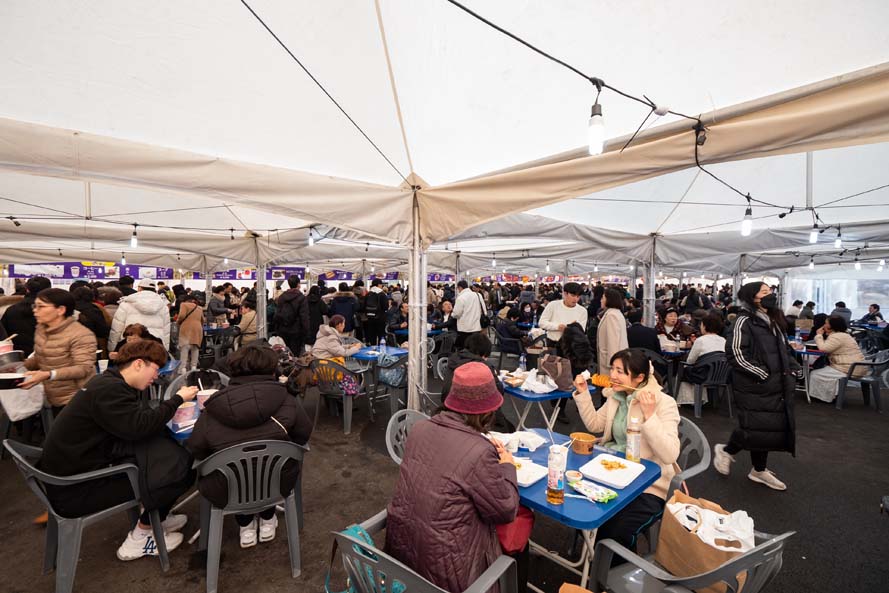 In order to ensure the smooth preparation of food every day for the 20,000 trainees attending the Hyojeong Festival, the largest food service operation in the history of the HJ Heaven and Earth CheonBo Training Center was organized. Eighty tents with 400 tables providing seating for 1,500 people were set up, and actively operated day and night by local members. In the tents, popular food items were available for purchase with coupons that were distributed to participants when they registered for the festival.
A Gaming Zone was also set up in tents for the entertainment of the younger participants, and it proved very popular with them.
In addition, 5,000 servings of seolleongtang (soup make with beef bone stock and stew meat) were served at a temporary restaurant area near the Cheonshim Tower. Many volunteers gathered at the training center in advance offering sincere jeongseong through preparing side dishes, such as kkakdugi kimchi for the guests to eat with their beef soup. The taste and service were greatly enjoyed by many participants.