Heavenly Europe Tour Hyojeong CheonBo Turkey Special Event
2019-07-30
본문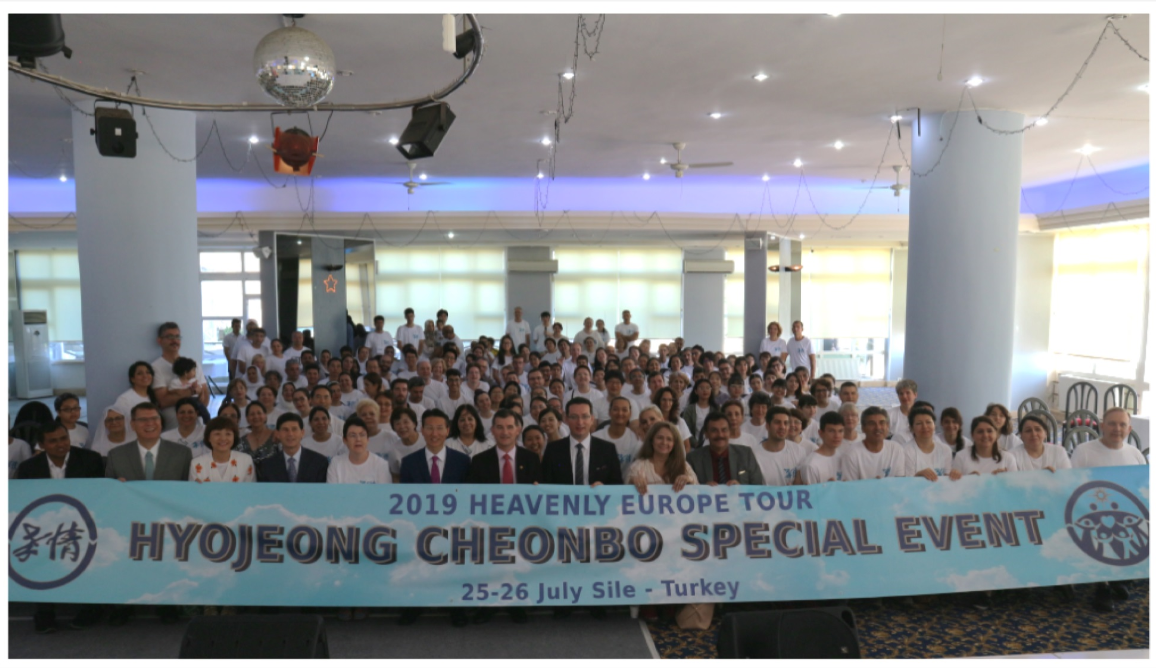 On July 25-26, the Heavenly Europe Tour Hyojeong CheonBo Turkey Special Event was successfully held at Sile, Turkey with a total of 270 participants.
On the first day, the opening ceremony was held, and a HJ CheonBo Speical Lecture 1 entitled with "Chanyang and Hyojeong Offering Paper" was conducted by a lecturer, and a HJ CheonBo Speical Lecture 2 entitled with the "Grace of the Works of the Substantial Holy Spirit" was given by Heavenly Europe and the Middle East Branch Training Center President In-pyo Moon.
On the second day, Ancestor Liberation Ceremony, the Spirit World and Physical World Matching Workshop, the Hyojeong Offering Ceremony, and the Ancestor Blessing Ceremony and Spirit World and Physical World Blessing Ceremonies were held. The bequeathing of the Candle for Seonghwa Second Generation and an explanation to start a Spirit World Physical World Family were also held. Lastly a celebration party was held to finalize the event amid loud cheers and applause from the participants.
A participant (P.S.) shared his spiritual experience:
"While removing the evil spirits, I heard my uncle's voice telling me to work harder to remove all the evil spirits that were attached to me."
We would like to share other testimonies of the participants who experienced grace during the events.
*Testimony (1): Heavenly Europe Hyojeong CheonBo Turkey Special Event: Hyo-jin nim entered Rev. In-pyo Moon's body and was singing
*Testimony (2): Heavenly Europe Hyojeong CheonBo Turkey Special Event: I felt a very strong flood of evil spirits leaving my body and other peoples' bodies
*Testimony (3): Heavenly Europe Hyojeong CheonBo Turkey Special Event: The spiritual works occurred when I removed the evil spirits from members' heads
*Testimony (4): Heavenly Europe Hyojeong CheonBo Turkey Special Event: There was a flood coming down from the sky
*Testimony (5): Heavenly Europe Hyojeong CheonBo Turkey Special Event: I saw the eyes of Heavenly Parent who is looking us above
​